Welcome on the website of


Moulin des Chauteix!



Moulin des Chauteix is an old watermill not far from the small village of St Gervais D'Auvergne which is situated in the Auvergne region of central France (department Puy de Dome). (Map) The small river the Chalamont runs next to the mill.
Moulin des Chauteix was rebuilt in 1918, the mill was fully active until 1970.
We bought the mill in 2003 and started a long renovation project, first we started with the millershouse, then we transfered the top two floors of the old mill in a holiday home and finally we made our own place all the way in the bottom of the mill. When we bought it, all the old mill machinery was still in place, we have left as many original features as possible to keep the authentique atmosphere. (photo's)

The few hundred volcanoes make the Auvergne a unique region in France. The nature is pure, many rivers, lakes, forests and of course the volcanoes. The Puy de dome is the most famous one but the Puy de Cantal is the largest volcanoe in Europe. On top of the Puy de Dome you have a fantastic view of the chain of volcanoes.



It is a perfect holiday location throughout the whole year, snow in the winter, colourful wild flowers in the spring, sunny summers and see the amazing colours and mushrooms in the autumn!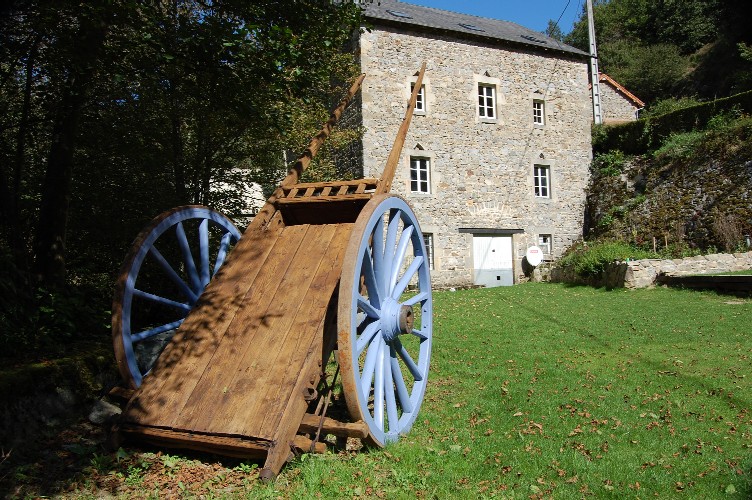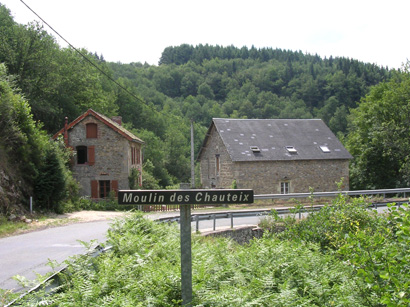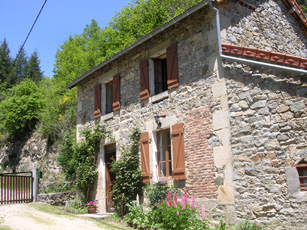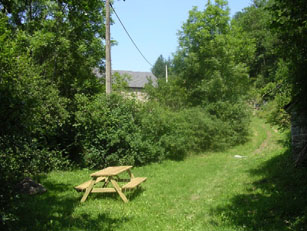 Are you looking for a fantastic holiday at this unique place? That is possible!! We have two gites, the millers house which is situated opposite the mill is suitable for a maximum of four people, or rent part of the mill which is a lot bigger and sleeps up to 7 people.
We have wireless internet connection in the gites
(WIFI)
in the gites. In the mill the signal is very good but in the millershouse it is limited due to the very thick walls.
Dogs are welcome in both holiday homes.